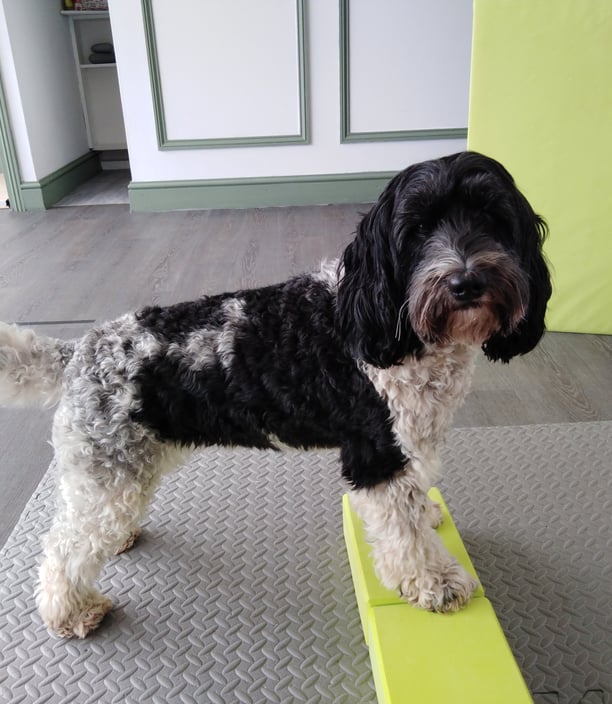 It is common knowledge among dog owners that dogs need regular exercise to remain healthy and happy. The more varied activity you can engage your dog in, the better. You will not only see your dog become better behaved, but you will also enjoy the company of a mentally and physically satisfied, tired dog.
Balance, Coordination, Strength, Mobility
We build up the foundations, help to develop focus, tailored exercises and better performance.
Cross training for working and sport dogs with tailored and sport specific exercises.
LEARN
What is it good for?
Imagine how amazing it is when your dog has a great work-out.
Indoor, without rain, cold, mud
but your dog will still be satisfied and happy. New mental stimulations, a new possibility to learn new exercises on different surfaces.
It is very simple: dogs love it.
They wag their tails, smile and enjoy their new challenges.