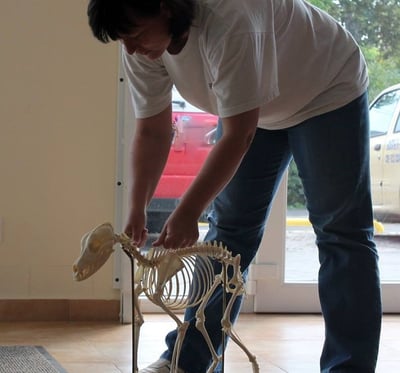 I believe that dog massage is an essential part of total pet health care, helps to improve the connection between the pets and their owners. The special benefits make the massage an unmissable treat for the active sport dogs and gives them longer, healthier life in the competitive scene.
Each workshop is limited to small groups and you will learn in a hands-on environment how to get the most value for you and your dog. The price is £95.
We`ll start at 10 am, so please arrive 10-15 mins early to have time for some paperwork. If you don`t want to, can`t bring your own dog or your dog doesn`t feel relaxed with other dogs, please let me know beforehand .
This workshop is the right choice for you if you:
care about your dog

have elderly dogs, senior dogs or an active young one

have working or sport dogs

have a dog with any movement disabilities

want more about your dog

Benefits for your dog

Improves your dog`s health and performance

Loosening stiff, sore and tight muscles

Shortens the healing time after surgery

Support your dog`s Range of motion

Helps to relax your dog

May reduces stress and anxiety

Builds deeper and trustful relationships between you and your dog

Supports well-being
The itinerary for this day
Fundamentals in Dog Anatomy (45 mins)

Locate the main bones, muscles groups and fascia

Understand how muscles work

Spot potential physical problems

Massage Techniques (45 mins)

Contraindications of massage

Understand how different techniques have individual benefits on your dog`s body

Learn the most effective way to support the vary in form location and size of the muscle in every layer

Practice your massage routine on your dog (2x45 mins)

Guided throughout every step and movement of the techniques

Some essential exercises to improve your dog`s mobility (35 mins)

Support your dog`s Range of motion

Active stretching exercise- a necessary complement to the massage
NOTES
Please make sure your dog has had a walk before we start. Bring their own blanket or mattress so they feel more relaxed. There is plenty of space for your dog but please make sure your dog is happy to be with the other dogs and that the girls aren`t in season or pregnant.
We will have some treats for your four-legged friends, tea,coffee and biscuits for yourself.
Please not that this 1-day workshop will not entitle you to practice massage as a profession. You will learn how to massage your own dog at home.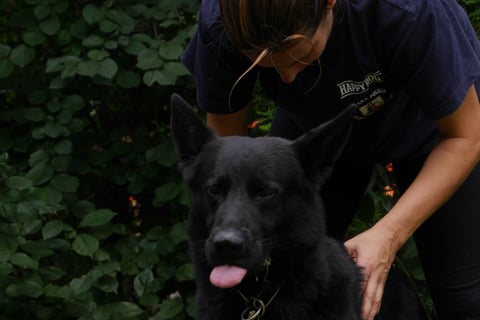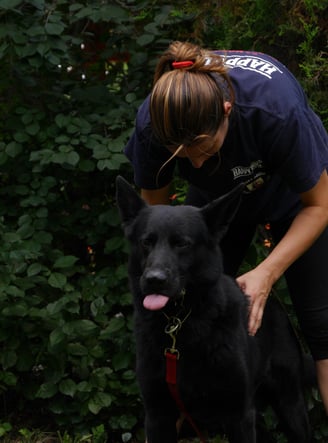 Workshop Dates:
18 February 2023
18 March 2023